God Deals in Remnants
by Dr. Paul Elliott
on August 25, 2015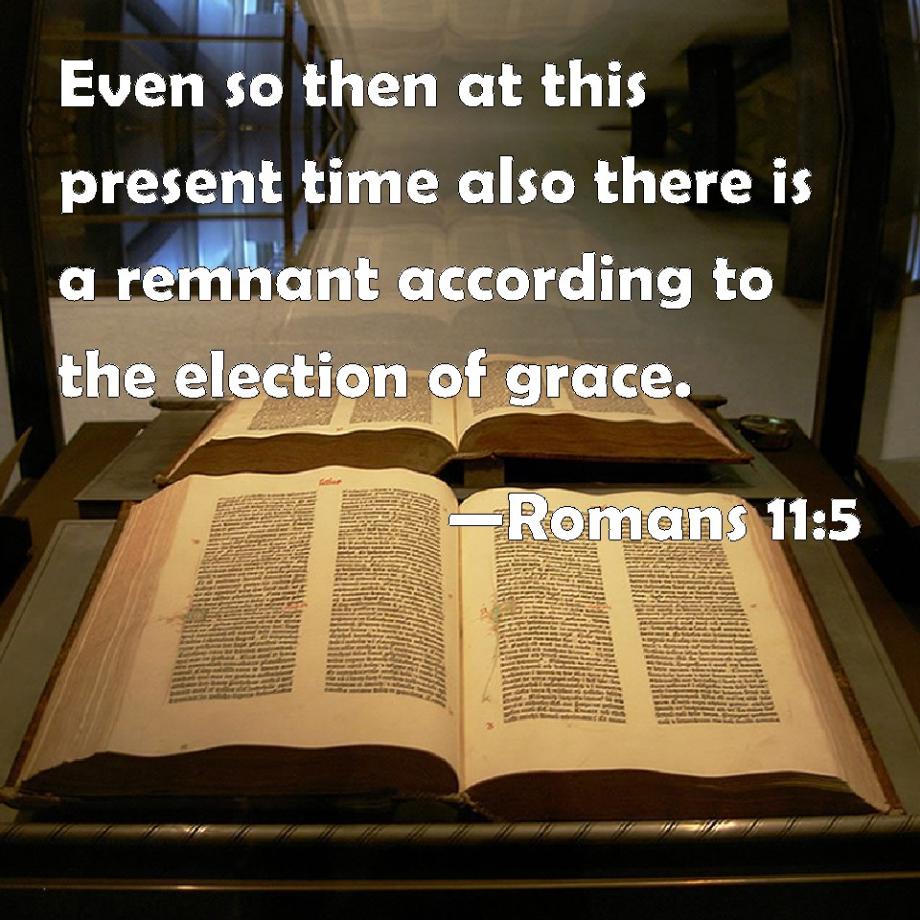 "So I sought for a man among them who should build up the wall and stand in the gap before Me for the land.."
Ezekiel 22:30
"I have set watchmen on your walls O Jerusalem..."
Isaiah 62:6
God is looking for a united, praying remnant to give birth to His purposes in our land. God's remnant are not from only one church, stream, generation, or ethnic group. God is looking for His remnant across the board: A multi-denominational, multi-
generational, multi-ethnic united walk and cry for revival in the land.

God Deals In Remnants: 'With One Accord'
By Dr. Paul M. Elliott
As God's remnant is of one mind, one purpose, one impulse - He exercises His power through us.

"Then they returned to Jerusalem from the mount called Olivet, which is near Jerusalem, a Sabbath day's journey. And when they had entered, they went up into the upper room where they were staying: Peter, James, John, and Andrew; Philip and Thomas; Bartholomew and Matthew; James the son of Alphaeus and Simon the Zealot; and Judas the son of James. These all continued with one accord in prayer and supplication, with the women and Mary the mother of Jesus, and with His brothers....altogether the number of names was about one hundred and twenty... When the Day of Pentecost had fully come, they were all with one accord in one place..." (Acts 1:12-15, 2:1)

As we continue our consideration of the upper-room remnant, we turn to the questions of preparation and unity.



"Prayer and Supplication"



First of all, we see that the upper-room remnant was a praying remnant. They were engaged in continual "prayer and supplication" during their ten days together. The Greek word for "prayer" in this passage is prosookay, which is the common New Testament term for prayer addressed to God. The word also sometimes denoted a place that was devoted to prayer as well as the act of praying. Truly, both apply to this scene. The upper room was a place devoted to prayer, and those gathered there were a praying people.

The Greek word for "supplication" is deheysis, which denotes a petition to God that stresses need. These people recognized that they were a needy people, without resources of their own. They had no economic power, no political power, no religious power. They had no spiritual power, in and of themselves. But they recognized the Source of all power. They waited and petitioned God for that which Christ had promised to bestow.

No doubt some at this stage were questioning how Jesus' words of promise could possibly be fulfilled: "But you shall receive power, after the Holy Spirit has come upon you: and you shall be witnesses to Me both in Jerusalem, and in all Judaea, and in Samaria, and to the uttermost parts of the earth" (Acts 1:8). They must have known that this could only be true if God brought it about.

Praying is the preparation for doing - but far too often, we want to be busy doing things without adequate preparation in prayer.

To our shame, today's church does far too little of this upper-room kind of praying. Often we effectively go through the motions instead of really doing business with God in prayer. Often we do it as a formality to ask God's stamp of approval on things we have already decided to do without seeking His face. Often it involves little or no sense of our total inadequacy, and utter need of resources that are not our own.

Christ condemned the church at Laodicea because it thought it had all the resources it needed, when in fact it was "wretched, miserable, poor, blind, and naked" in the things that truly mattered to God (Revelation 3:17). And so Christ said, "I counsel you to buy from Me gold refined in the fire, that you may be rich; and white garments, that you may be clothed, that the shame of your nakedness may not be revealed" (3:18). That is what the upper-room remnant was doing.



"With One Accord"



Praying is also part of our unity, as we lift our hearts and our voices together to God. Luke, the inspired writer of Acts, tells us twice within a few verses (1:14 and 2:1) that the upper-room remnant was gathered "with one accord."

In the Greek these three words are a single word, homothumadon. It is used only twelve times in the entire New Testament, and eleven of them are in Acts. The image in the original language is that of an orchestra. A number of different notes are sounded by all the different members of that orchestra, but they all harmonize together to produce music that is pleasing to the ear and moving to the soul.

Augustus Strong, the author of Strong's concordance, said this about the use of the word in describing God's work through the upper-room remnant: "Like the instruments of a great concert under the direction of a concert master, so the Holy Spirit blends together the lives of the members of Christ's church" to accomplish His glorious purposes.

In addition to the account of the remnant in the upper room, we are also told that after three thousand were added to their number on the Day of Pentecost, they were "continuing daily with one accord" (Acts 2:46). When persecution began, "they lifted up their voice to God with one accord" (4:24). The apostles, through whose hands God performed "many signs and wonders...continued with one accord in Solomon's Porch" in the temple area (5:12).

It is also interesting to note that the remaining uses ofhomothumadon in the book of Acts describe the inglorious unity of the enemies of Christ, as they banded together "with one accord" at various times to persecute the remnant of God (Acts 7:57, 8:6, 12:20, 15:25, 18:12, 19:29).



The Basis of "One Accord"



There is also one other use of homothumadon outside the book of Acts. It occurs in Romans chapter fifteen. In this case Scripture emphasizes for us the basis of genuine accord within the body of Christ - Holy Scripture. The Apostle Paul says this, in verse four:"For whatever things were written before were written for our learning" - Why? - "that we through the patience and comfort of the Scriptures might have hope."

We come to one accord, we continue in one accord, and we grow in one accord, as the Holy Spirit illuminates Scripture for us. In the next verse, Paul goes on to say this: "Now may the God of patience and comfort grant you to be like-minded toward one another, according to Christ Jesus, that you may with one mind and one mouth glorify the God and Father of our Lord Jesus Christ."

The word translated "like-minded" in this passage is homothumadon once again. It means "to think and to act with one common purpose, with one shared impulse." That is what it means to be a Scripture-driven church. Being of one mind, one purpose, one impulse, on one basis and one authority - that of Scripture alone. It is through this homothumadon that God exercises His power in and through His remnant.



Cling to the Truth



How, dear reader, does all of this concern you today? You need to seek to be in a church that is, by and large, a gathering of people who are part of Christ's true remnant. A place in which the Word of God is faithfully preached, and where Christ's Gospel is proclaimed. A place in which worship is centered on Jesus Christ, and not on man. A place where sound doctrine is being taught.

Do you understand how rare that is today? I know many of you do, but I think we need to constantly remind ourselves of that fact.

Let me also encourage each of you to be praying and seeking to do your part. To be of one accord. Each of you, by the power of the Holy Spirit, doing your part to bear one another's burdens within the body, the remnant; to pray for one another; to help bring others into the remnant by introducing them to Christ through the Gospel.

Always remember that God is at work. As we saw in First Corinthians, He is using the lowly things, the insignificant things, the weak things - using even the likes of us - to confound the mighty, the proud, the strong, the prominent in human terms, and to put to flight the forces of our enemy.

The Heretics of this present era may have their tens of thousands and even millions of followers. But most of those tens of thousands, most of those millions, are lost without Christ, because they are being led astray by men who do not have the truth. They do not have the Word of God, they have the word of man. That is what they are following, and they are following it on the broad way that leads to destruction (Matthew 7:13). But you - true believer in Christ, member of the true remnant - you have God's Word. You have the truth. Truth is not established by majority opinion, but by the sure foundation of Scripture. Never let go of it. Never be ashamed of it. Never stop proclaiming it. Never stop believing it.
back