Luke 5:4 Launch Out Into the Deep
by Mamdouh Riad
on January 5, 2021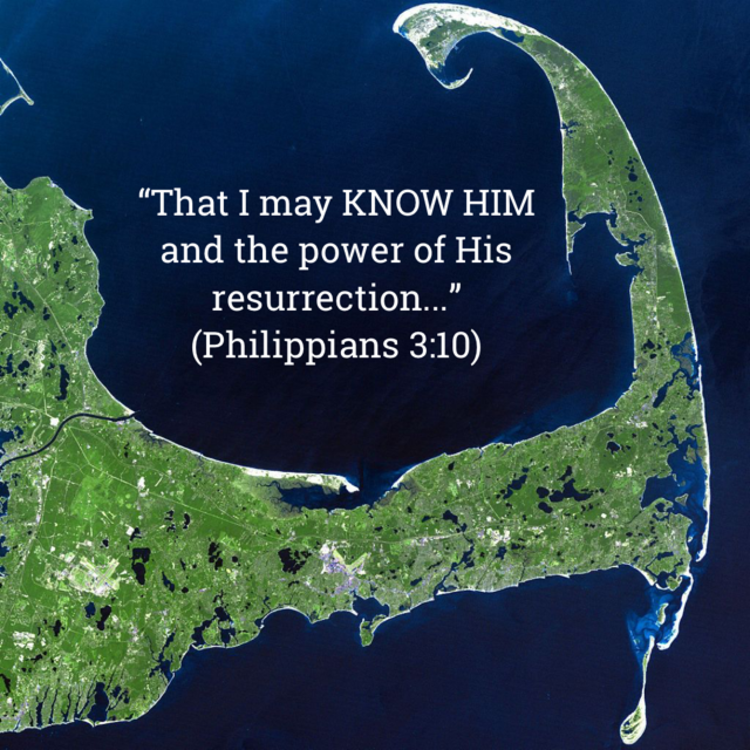 In Scripture, God often uses metaphors to illustrate his heart for us. One concept that echoes through Scripture, and illustrated with many metaphors, is the Father's desire for us to go deep in our walk with Him.
In Luke 5:4, Jesus tells Peter to leave the shore and "put out into the deep," in order to catch fish. The harvest was in the deep. In Matthew 17:1, He took Peter, James and John with Him up on a high mountain. It was on that higher level that He revealed His glory to them there when He was transfigured.
Throughout both the Old and New Testaments, we see a picture of different levels of walking with God; we see a contrast between a deep, mature walk with God and a superficial walk with Him. We also see God's constant invitation to us to go deep in Him.
Ezekiel 47 offers some insight into that invitation. The context of this passage is a vision that the Lord showed Ezekiel; it begins in Ezekiel 40 and continues until the end of the book:
"1 In the twenty-fifth year of our captivity, at the beginning of the year, on the tenth day of the month, in the fourteenth year after the city was captured, on the very same day the hand of the Lord was upon me; and He took me there. 2 In the visions of God He took me into the land of Israel and set me on a very high mountain; on it toward the south was something like the structure of a city. 3 He took me there, and behold, there was a man whose appearance was like the appearance of bronze. He had a line of flax and a measuring rod in his hand, and he stood in the gateway." (Ezekiel 40)
In this passage, there is the Lord, whom Ezekiel refers to as "He", and there is "a Man" whose appearance was like the appearance of bronze.
In Revelation 1:15, Jesus is described as "His feet were like bronze glowing in a furnace," which is why some scholars believe that this Man in Ezekiel is the pre-incarnate Christ. Others believe He is an angel of the Lord.
Either way, the same point is made in the passage in Ezekiel 47:
"1.Then He [the Lord] brought me back to the door of the temple; and there was water, flowing from under the threshold of the temple toward the east, for the front of the temple faced east; the water was flowing from under the right side of the temple, south of the altar. 2 He brought me out by way of the north gate, and led me around on the outside to the outer gateway that faces east; and there was water, running out on the right side.
3 And when the Man [pre-incarnate Christ] went out to the east with the line in his hand, he measured one thousand cubits, and he brought me through the waters; the water came up to my ankles. 4 Again he measured one thousand and brought me through the waters; the water came up to my knees. Again he measured one thousand and brought me through; the water came up to my waist. 5 Again he measured one thousand, and it was a river that I could not cross; for the water was too deep, water in which one must swim, a river that could not be crossed.
Here, we see that the Lord is leading Ezekiel through this man (who is either the pre-incarnate Christ or an angel of the Lord) from a shallow place in the river to a deeper and deeper place in the water.
Now what is that river?
"9 And it shall be that every living thing that moves, wherever the rivers go, will live. There will be a very great multitude of fish, because these waters go there; for they will be healed, and everything will live wherever the river goes."
Scholars tell us that the temple represents Christ, and the water flowing from His right side is the life of Christ bringing life wherever it goes. So the river represents the Holy Spirit, and the image above paints the picture that our relationship with the Lord could be either shallow or deep..
We also see a contrast between life where the river goes and death where it doesn't, in the shallow swamps and marshes:
"11 But its swamps and marshes will not be healed; they will be given over to salt."
The New Testament paints this same contrast for us in several places.

In 1 Cornithians chapter 3, we read:
"1 And I, brethren, could not speak to you as to spiritual people but as to carnal, as to babes in Christ. 2 I fed you with milk and not with solid food; for until now you were not able to receive it, and even now you are still not able.."
This passage is addressed to believers. Paul characterizes some of them as spiritual and mature, able to handle solid spiritual food, and others as carnal, babes in Christ who can only handle milk. It paints the same picture as in Ezekiel with the imagery of the river.
The second passage is from Hebrews 5, where the writer makes the same contrast between milk and solid food, between immature believers and mature followers of Christ. Their immaturity is linked to their lack of deep knowledge of the Word of God, "unskilled in the Word of Righteousness", and mature believers that have discernment and understanding of the Word of God.
"12 For though by this time you ought to be teachers, you need someone to teach you again the first principles of the oracles of God; and you have come to need milk and not solid food. 13 For everyone who partakes only of milk is unskilled in the word of righteousness, for he is a babe. 14 But solid food belongs to those who are of full age, that is, those who by reason of ]use have their senses exercised to discern both good and evil."
Ephesians chapter 4 again makes this important point--that our walk with God can be either shallow or deep. Paul exhorts

"14 that we should no longer be children, tossed to and fro and carried about with every wind of doctrine [teaching], by the trickery of men [false teachers], in the cunning craftiness of deceitful plotting, 15 but, speaking the truth in love, may grow up in all things into Him who is the head—Christ—"
Throughout Scripture, God constantly extends an open invitation to us.. An invitation to know Him deeply, to walk closely with Him. This cry from the heart of God is repeated over and over from Genesis to Revelation. In fact, the whole Bible is an invitation, like when you receive an invitation in the mail to a celebration or a wedding. The Bible is that invitation.
The worship songs we sing, the sermons we listen to, the Christian books we read--these all amount to God's invitation to go deeper in Christ.
So, what are we invited to? Is it just to accept Jesus as our Lord and Savior and that's that? Or is that just the beginning of the journey, not the final destination?
And we see in the above passages, that there are different degrees of walking with God, or of closeness to Him, various degrees of the knowledge of God--not intellectual information-- but the degree of closeness to the person of God and walking with Him.
What are some of the things that can hinder us from going deep in God ?
1. Not understanding the nature of God's invitation to us:
We simply may not recognize that we are invited to deeper knowledge of God. This comes from a wrong understanding of God's invitation to us, from thinking that accepting Christ as your Lord and Savior is the final destination and not the beginning of the journey. Not only is this not Biblical, it is not logical. When a baby is born, is that the beginning of his life or his/her final mature form?

Christian writer A.W.Tozer wrote extensively on this topic. In his article "Our Enemy Contentment," he points out that the Scriptures exhort us to be content with the material things we have, cautioning us againt covetousness and greed, but call us to thirst and hunger for more of God.
In Matthew 5, Jesus called those who hunger and thirst for righteousness blessed, and in Revelations 3, He rebuked the Church of Laodicea for their lack of desire for more of God:
"17 Because you say, 'I am rich, have become wealthy, and have need of nothing'—and do not know that you are wretched, miserable, poor, blind, and naked— 18 I counsel you to buy from Me gold refined in the fire, that you may be rich; and white garments, that you may be clothed, that the shame of your nakedness may not be revealed; and anoint your eyes with eye salve, that you may see."
Even though the Church of Laodicea was lukewarm and lacked desire for Him, Jesus, in His great love and mercy, invited them to go deep with Him. He sought them and loved them in their weakness, inviting them to a closeness with Him.

"20 Behold, I stand at the door and knock. If anyone hears my voice and opens the door, I will come in to him and eat with him, and he with me." (Revelation 3)
Tozer speaks further on the concept of in one of his articles entitled "The Deeper Life" :
Tens of thousands of believers who pride themselves on their understanding of Romans and Ephesians cannot conceal the sharp spiritual contradiction that exists between their hearts and the heart of Paul. The difference may be stated this way: Paul was a seeker and a finder and a seeker still. They seek and find and seek no more. After "accepting" Christ, they tend to substitute logic for life, and doctrine for experience.
For them the truth becomes a veil to hide the face of God; for Paul it was a door into His very Presence. Paul's spirit was that of the loving explorer. He was a prospector among the hills of God, searching for the gold of personal spiritual acquaintance. Many today stand by Paul's doctrine who will not follow him in his passionate yearning for divine reality. Can these be said to be Pauline in any but the most nominal sense ?
Indeed a score of cautious and ignoble excuses might have been advanced to slow him down, and we have heard them all. "Watch out for your health" , a prudent friend warns. "There is a danger that you become metally unbalanced" , says another. "You'll get a reputation of being an extremist" cries a third, and a sober Bible teacher with more theology than thirst, hurries to assure him that there is nothing more to seek. "You are accepted in the beloved" he says, and "blessed with all spiritual blessings in heavenly places in Christ. What more do you want? You have only to believe and to wait for the days of His triumph."
So Paul would be exhorted if he lived among us today, for so in substance have I heard the holy aspirations of the saints damped down and smothered as they leaped to meet God in an increasing degree of intimacy. But knowing Paul as we do, it is safe to assume that he would ignore this low counsel of expediency and press onward toward the mark for the prize of the high calling of God in Christ Jesus. And we do well to follow him.
When the apostle cries "That I may know Him", he uses the word know, not in its intellectual but in its experiential sense.
In the same way you can eat healthy food or junk food, there is healthy spiritual food and "junk" spiritual food. There are a few habits and choices that directly affect the depth of our spiritual lives:
How well do you know the Scriptures? That is what Paul referred to above about immaturity relating to being unskilled in the Word of God, and being carried about with every wind of doctrine [teaching].

What spiritual wells are you drinking from?
What sermons do you listen to and what kind of Christian books do you read?

These decisions will strongly influence your walk with God.
2. Compromise in our lives:
God loves us even in our weakness. He is full of kindness and His mercies are new every morning. As we just saw in His message to the Church of Laodicea, He seeks us even in our weakness. However, on our end, our capacity to experience His presence is hindered by unrepentant sin and willful compromise in our life.
Whether it is an obviously scandalous sin or more subtle sin such as pride, gossip, unforgiveness, these things choke the life of God in us and bind us. They grieve the Holy Spirit and tie us to the shore, preventing us from going deep in God.
Light and darkness in the Scriptures have three different meanings. When the Scriptures talk about light versus darkness, it sometimes refers to walking in righteousness versus in unrighteousness. Other times, it refers to walking in revelation and understanding versus walking with lack of revelation and understanding. Sometimes, light refers to walking in transparency and honesty vs. lack of transparency.
These metaphors of light (righteousness, revelation, transparency) are connected: When we walk in righteousness, we are in communion with the Lord and He grants us clarity, revelation and understanding. We then walk in transparency before others.
Similarly, all aspects of darkness (Unrighteousness, lack of revelation, lack of transparency) referred to in the Scriptures are also connected: When we walk in unrighteousness, we cut ourselves off communion with the Lord, our minds are darkened, and we lack understanding, clarity and revelation. We then walk in darkness (lack of transparency) rather than transparency before others.
God calls us to be sons and daughters of light and of the day. He calls us to walk in righteousness before God, so He grants us His light of understanding, clarity, and revelation.
3. Busyness:

Things that are not sin but are neutral, can occupy us so much that they fill our minds and attention, leaving no more room or appetite for the things of God. Just like if we snack on junk food before dinner, we have no room to enjoy a good meal. If we fill our minds with too much entertainment, too busy of a schedule, we ruin our appetite for the deep things of God.

In my 20s my youth leader told me that my heart is like a cup, I can either fill it with oil or with water. If I want to fill it with oil, I have to empty it of water.
What are some of the things that can help us to go deep in God:
The Father has graciously given us many ways we can cultivate intimacy with Him. They are simple, but not always easy:
1. We must know the Scriptures deeply:

Beyond merely reading them, we need to study the Word of God 2 Tim 2:15 "Study to present yourself to God as one approved, a worker who has no need to be ashamed, rightly handling the word of truth."
Reading and studying the Scriptures is a supernatural activity. Hebrews 4:12 tells us that "the word of God is living and powerful, and sharper than any two-edged sword, piercing even to the division of soul and spirit, and of joints and marrow, and is a discerner of the thoughts and intents of the heart."
In John 15:3, Jesus tells us, "You are already clean because of the word which I have spoken to you." And in Ephesians 5:26, Paul writes, "that He might sanctify and cleanse her with the washing of Water by the Word."

When we read the Bible, we are washed and cleansed by Word of God.

There are two broad things to note, that can be helpful in a studying of the Word of God:
The first one is that broadly speaking, throughout the different books of the Bible, whether they are narrative books that records for us stories of biblical characters nations (such as Genesis, Exodus, 1st and 2nd Samuel, and the Four Gospels) or prophetic books which contain prophetic utterances of Old Testament prophets (such as Isaiah, Jeremiah and the minor prophets), or books of the law like Leviticus and Deuteronomy, the Scriptures reveals to us three essential things:
First: who God is
, what He thinks, and what He feels. And this self-disclosure of His heart is because of His desire for intimacy with us. Just like you and I share our hearts with our close friends, and not with just anybody, God's self-disclosure of His heart to us is in and of itself an indication of His desire to be close to us. We also see this desire in the language he chooses to describe his relationship to believers. He refers to Himself as a bridegroom and to the church as His bride. He refers to Himself as a Father and to us as sons and daughters.
Second: who man is, man's capacity for great evil and darkness, but also humanity's great capacity for redemption and transformation by the grace of God and the work of Christ.
And we see examples of both in the Scriptures as the Holy Spirit records the stories and characters of righteous people who opened their hearts to God and walked with Him in obedience--people like Noah, Abraham, Joseph, David, and Paul. We also read stories of those who opened their hearts to darkness--Achan, Balaam, Absalom, Judas, and Dimas. Our hearts can easily wander away from God and be filled with all kinds of darkness. And yet we can also just as readily be redeemed, restored and transformed to the image of Christ Himself.
Third: God's ways with man. Psalm 103:7 says ,"He made known His ways to Moses, His deeds to the people of Israel." Meaning, His deeds were for everyone--all the Israelites saw the parting of the Red Sea, the 10 plagues on Pharaoh's house, but Moses was His friend whom He showed His ways.
David, who was intimate with God, cried out in Psalm 25, "Show me Your ways O God". Understanding God's ways with man is key to understanding what God is doing in our lives.
The second one is that Scriptures contain blessings and promises as well as warnings and requirements. We read about the blessings and promises of God's infinite and unconditional grace, love and mercy, His relentless pursuit of us, that He is our Savior, protector, defender, provider. He is Emmanuel, always with us and never leaves or forsakes us.
It also contains warnings and requirements--exhorting us to deny our flesh and carry our cross, to be watchful and count the cost. We read warnings such as the parable of the five wise virgins and the five foolish virgins and Jesus' warning in Matthew 7--that "not everyone who says to me Lord Lord will enter the kingdom of heaven. Many will say to me on that day, 'Lord, Lord, did we not prophesy in your name and in your name drive out demons and in your name perform many miracles? 23 Then I will tell them plainly, 'I never knew you. Away from me, you evildoers!'" .
Warning for us not be like Esau, "who sold his birthright for a single meal. For you know that afterward, when he desired to inherit the blessing, he was rejected, for he found no chance to repent, though he sought it with tears."
(Hebrews 12:16-17)
And we must pay attention to the whole of Scripture, not just focus on the parts of it we find easy to understand and accept. All the Scriptures together form the whole counsel of God (Acts 20:27) and give us understanding of who God is and what is walking with Him looks like. It is only when we read and study Scripture in its entirety that we can rightly divide the Word of truth.
One thing that helps with staying grounded in Orthodoxy and avoiding false teaching is to
read the classics.
I was helped by A.W. Tozer a great deal.
2. Get right with God:

Sin grieves the Holy Spirit and chokes the life of God in us. Whether it is gross scandalous sin or what the Scriptures call "The little foxes that ruin the vines." Song of Songs 2:15, Any willful compromise in our life is a barrier to intimacy with God. There is a difference between weakness and rebellion. In my job, I see an example of that with patients who smoke. Some want to quit but have difficulty, others refuse to quit.
Matthew 5: "blessed are the pure in heart because THEY will see God" , John 14:21 "He who has My commandments and keeps them, it is he who loves Me. And he who loves Me will be loved by My Father, and I will love him and manifest Myself to him."
3. Make time for God:

Avoid busyness and excessive entertainment. The whole purpose of the Entertainment industry is to distract people from the void in their hearts from being separated from God. "For we know that the whole creation groans and labors with birth pangs together until now." (Romans 8:22)

Our need for distraction is inversely proportional to our closeness to God and satisfaction in Him. The closer we are to God and the more satisfied we are in Him, the less need we have for distraction and vice versa.
The Lord is calling us to closeness with Him. He has prepared a great banquet for us (Matthew 22:1-4). He is inviting us to launch into the deep, to go higher with Him. There is no greater invitation. Let us respond to Jesus, by thoroughly studying His Word, paying attention to the whole counsel of God, getting rid of all compromise in our lives, and making time for Him, emptying our vessels to be filled with Him.
back