Report on the April GOGCC Prayer Meeting at Marstons Mills Community Church
by Earl Roberts
on April 30, 2019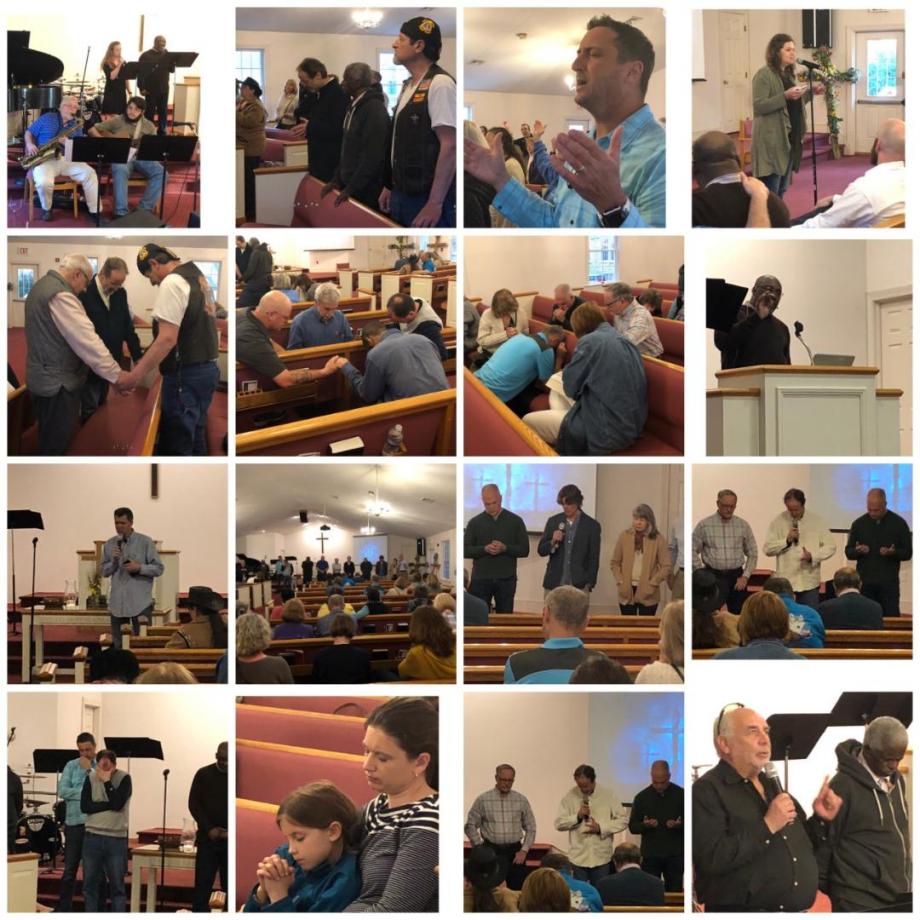 Dear Saints,
What a thrilling evening of heartfelt prayer we had at last Wednesday's Glory of God prayer service. We were in eager anticipation to see what the directives from heaven would be - and God did not disappoint!
We were led in praise and worship by the MMCC worship band as they helped to usher in an atmosphere of reverence and joyful anticipation for what was to come.
Lisa Hodges, in summarizing the vision of the Glory of God on Cape Cod movement, indicated that the need for consecration had been strongly laid on her heart for this meeting. (So that's where He wanted to take us!) Pastor Earl echoed this theme in his prepared remarks, as he exhorted us that obedience to word of God is the essential element of true revival (from 1 Samuel 4).
Pastor Mike Pratt led us in group prayer, with consecration and obedience as the watchwords. About a dozen of the pastors of Cape Cod each prayed as they were led by the Spirit, and the unity of the Body was palpably felt in the house.
We then facilitated the individual prayers of the saints, and reluctantly closed the meeting praising our Lord in song.
Our next gathering is scheduled for Wednesday May 22 at Covenant Community Church in Sandwich. Pastor Pete Axelson and all the saints there are looking forward to hosting the Church on Cape Cod.
Love in Christ,
Pastor Earl Roberts.
back