Report on the December GOGCC Prayer Meeting at Mid-Cape Worship Center
by Henry Perry
on December 29, 2016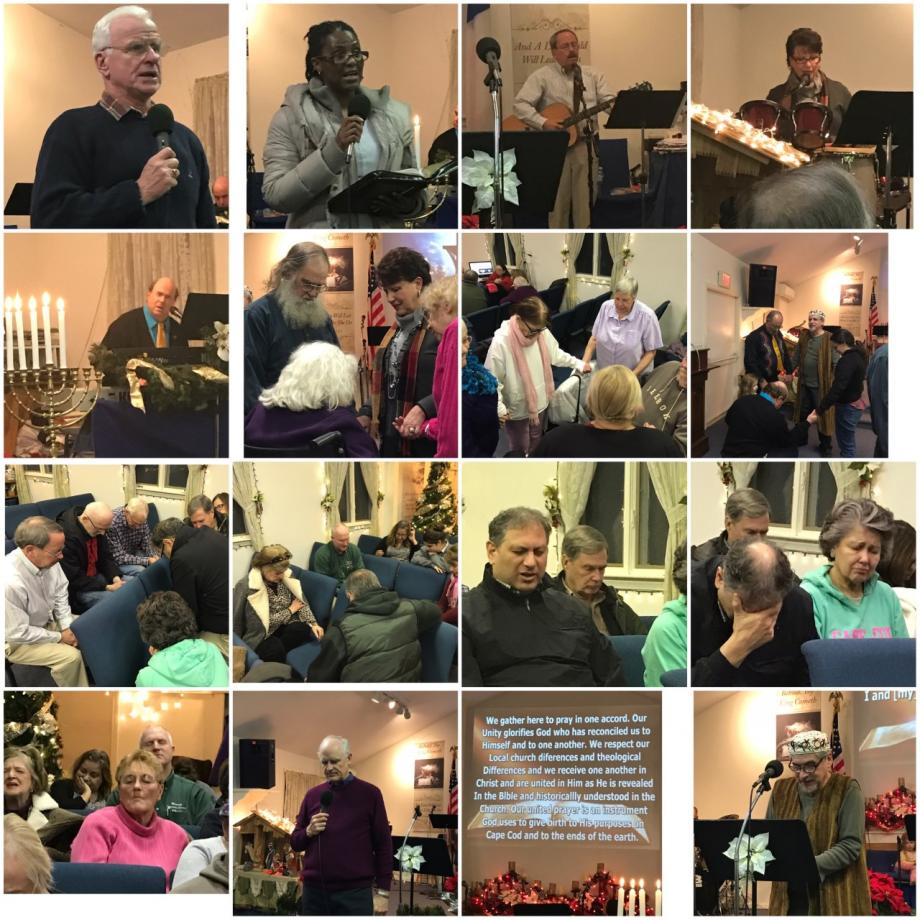 Dear brothers and sisters,
The GOGCC prayer meeting at Mid-Cape Church was highlighted by an imaginary visit from the apostle John, who explained through the Hanukkah menorah how Jesus is Messiah, God in the flesh, and the light of the world. He is the Shammash- The Servant Light- who ignites all other lights.
We prayed about how we, as the body of Christ, could shine the light of Christ into the darkness of this world, to bring others to Jesus, by the power of the Holy Spirit, God's wisdom, our knowledge and awe of God, heavenly counsel, living righteously, and doing acts of mercy to those around us.
We were reminded in studying the ways of God with man in the Scriptures, that God takes great interest in His remnant. He uses a small number of weak and broken people, to do mighty things and effect great change, and He is glorified through it.
We look forward to the revival that will spread on Cape Cod, throughout the USA, and the world in the next few years. The answers to our prayers is at the door.
Our next GOGCC prayer meeting will be on January 25, 2017 at First Baptist Church in Pocasset:
http://www.pocassetbaptist.org/
Happy New Year!
Yours in His love.
Pastor Henry Perry
back