Report on the February GOGCC Prayer Meeting at Lighthouse Christian Fellowship
by Mike Allen
on March 4, 2019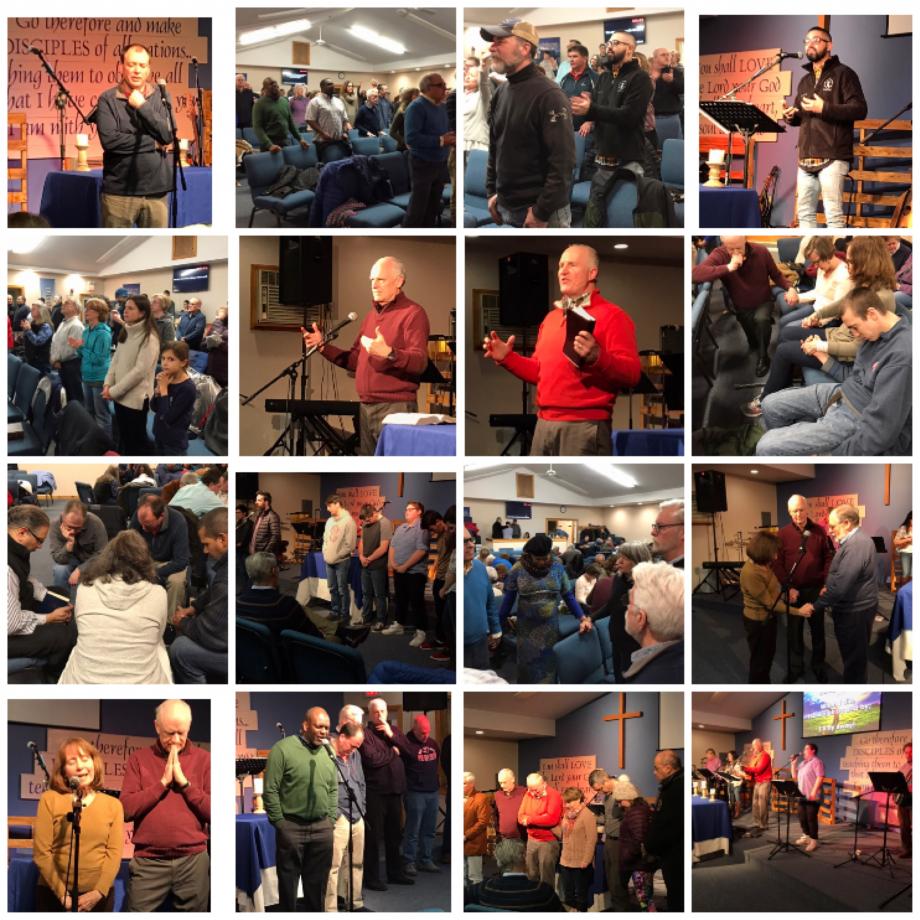 Dear Brothers and Sisters Christ,
Thank you for coming out Wednesday night to Lighthouse Christian Fellowship in Sandwich to pray for God to manifest his glory in our midst on Cape Cod. The purpose of our monthly prayers is to call out to God together in unity, holiness, and humility for our Lord to be glorified through us, His church. Truly heart-felt worship was raised up among the entire gathering, and the sense of God's greatness was felt by all.
I gave a brief devotion on the theme of how God "stirs" people to accomplish His will. We looked at the text of Ezra 1:1-5, describing how God "stirred" the heart of Cyrus, a pagan King of Persia to send God's people back to their homeland, and to pay for the journey! We then looked at how God "stirred" the hearts of His people to go up and rebuild the house of the Lord in Jerusalem. The word "stir" in the Hebrew ("uwr") means to rouse up, incite, awaken with wide-open eyes to alert action. Throughout the Scriptures and church history God has "stirred" His people and nations to move for His glory. We believe God is stirring us, the Body of Christ on Cape Cod, and are so grateful for His power and mercy. Our God still stirs hearts today, and it gives Him Glory!
Prayers were lifted up with humility and passion among the small groups, and among individuals, as we prayed for our communities, for our youth, for our pastors, and for our government leaders. We sent off Pastor Myron Heckman with a blessing as he is moving to be interim Pastor in Connecticut. It was a beautiful thing to witness the diversity, unity and love of God's family crying out in glad submission to God's will. God is moving in our midst. Let us keep our focus on Him alone!
For a slideshow of the evening, see:
https://www.youtube.com/watch?v=mT-tuiOLM8M
I want to remind you that our next monthly gathering will be at New Life Ministries International, with Rev. Donovan Kerr, at 58 Corporation St, Hyannis Wednesday, March 27th 6:30-8pm.
For more information, see: https://www.facebook.com/Newlifeministriesinternationl/.
God bless you, your churches, and all your loved ones with His grace.
To God be all glory!
Rev. Dr. Michael S. Allen
Pastor, Lighthouse Christian Fellowship
back