Report on the February GOGCC Prayer Meeting at Living Hope Family Church
by Erik Eskelund
on February 26, 2016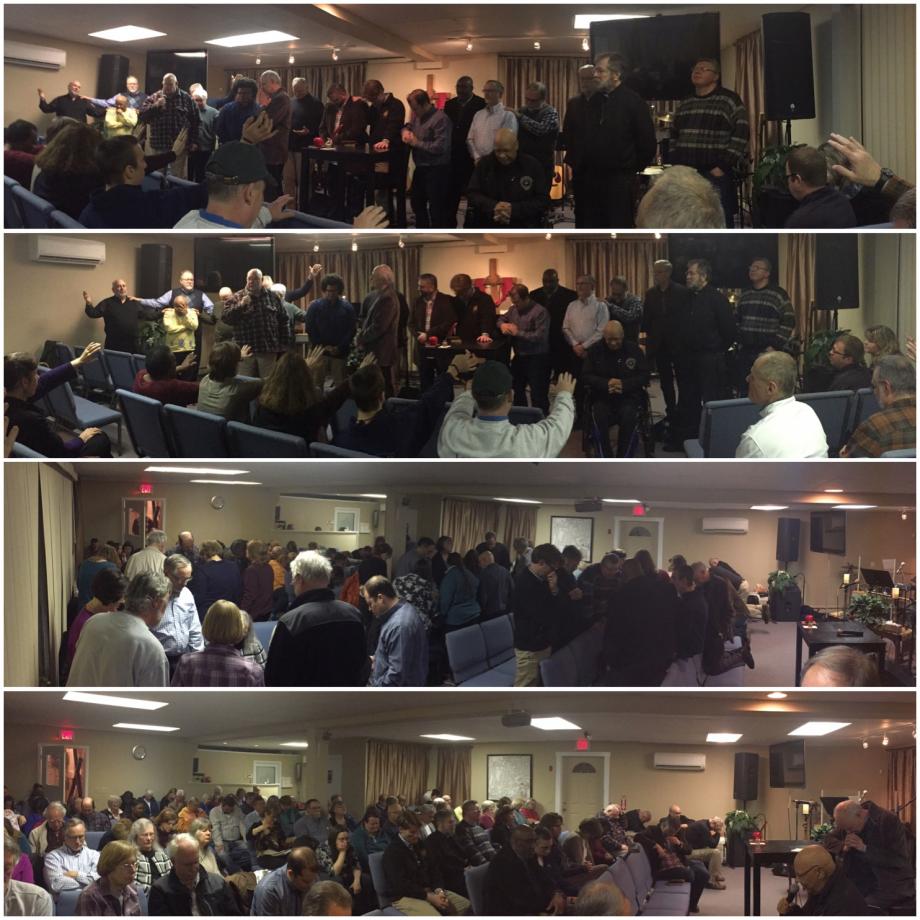 Good day to you, beloved brothers and sisters in Christ,
On behalf of the elders and congregation of Living Hope Family Church in Hyannis, I would like to thank all of you who joined us for a concert of prayer this past Wednesday. What a privilege it was for us to host the Glory of God on Cape Cod prayer meeting.
'I was glad when they said to me,"Let us go up to the house of the Lord!"'
The sense of joy and expectancy in the room was palpable. So many people showed up that we had to usher them into an overflow room upstairs. Some 20 pastors from churches all over the area were in attendance, and the symphony of 130+ joyful voices singing praises to God was - well, to put it simply - emotionally overpowering. I cannot speak for everyone, but I sensed the pleasure of the Lord in such a way that I did not want to leave the sanctuary.
The spontaneous prayer times were honest and heart-felt, punctuated by spirited and passionate prayers that stirred many affirmations and amens.
The message was taken from 2 Kings 18, and the story of Hezekiah's reforms. In particular, the charge was to tumble the idols and superstitions that may yet exist in our homes and in our theology, and return to the Lord with our whole heart.
One of the attendees dubbed this new revival the 'East Coast Tumble'! Indeed, let us tear down every imagination that would exalt itself above the knowledge of Christ.
Our next meeting will be hosted at New Life Christian Center in Dennis on March 23rd. Please put the date on your calendar, and plan to join us all as we pursue the heart of God and His Glory manifested over Cape Cod.
http://www.newlifeoncapecod.com/
All triumph in Christ Jesus!
Erik Eskelund

back