Report on the January GOGCC Prayer Meeting at Faith Baptist Church in Pocasset
by Glen Stone
on January 27, 2018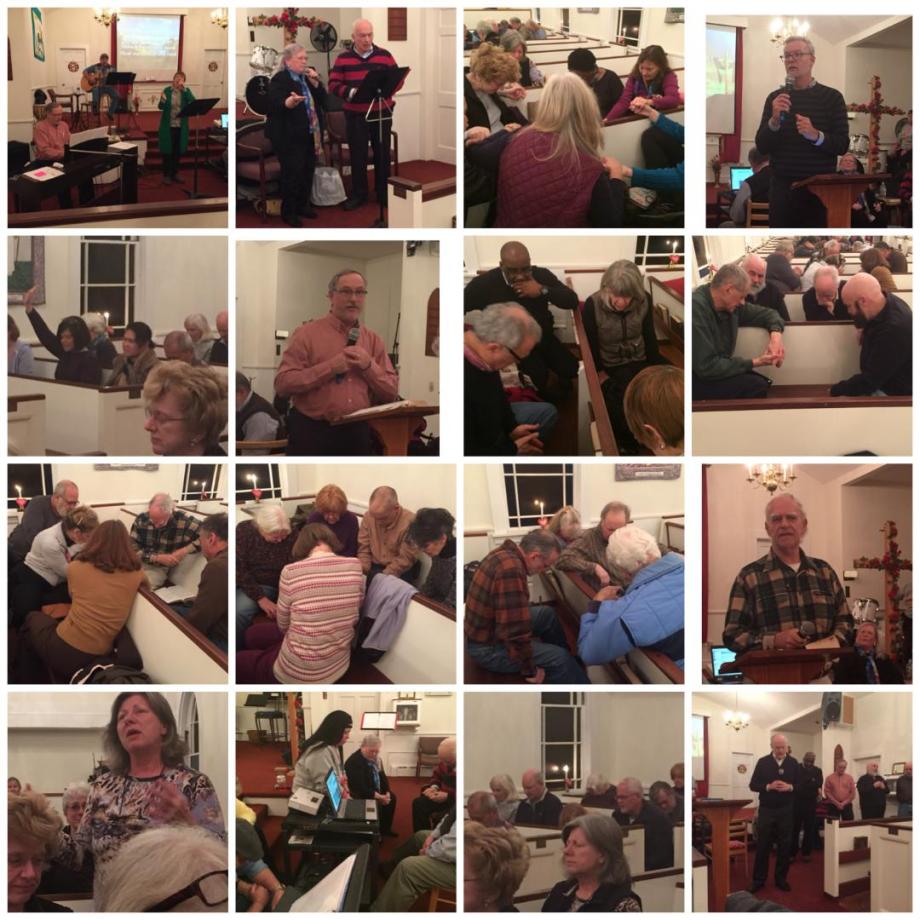 Thank you all for making the trip to First Baptist Church of Pocasset to join with us in worship and prayer for revival on Cape Cod. What a wonderful time of worship and prayer we all enjoyed with an excellent attendance on such a chilly evening.
After a time of worship led by our worship team, Dr. Riad shared on the difference between two Greek words for time: chronos and kairos. Chronos refers to any moment in time while kairos refers to an opportune moment when God is doing something special. Dr. Riad called us to pay attention to the divine moments that God brings into our lives for it could be the start of a move of the Holy Spirit.
After this I shared from James 5:16-18 on the power of the prayer of God's church on Cape Cod. Like Elijah, who was a man like us, we can intercede in powerful and effective ways. There was a Kingdom purpose in Elijah's divinely ordained prayer to stop the rain for 3 ½ years. It was to effect the repentance of Israel and the defeat of the demonic kingdom. Dutch Sheets defines intercessory prayer as the ministry of Jesus through His Church to mediate between God and humanity for the purpose of bringing the world to Christ, and between Satan and redeemed humanity for the purpose of enforcing the victory of the Cross. I illustrated this definition of intercessory prayer through the story of Elijah's contest on Mt. Carmel with the priests of Baal. At the end of the day it was the God of Israel who answered with fire effecting a reconciling of Israel back to their God and the defeat of the enemy. God also answered with the outpouring of rain. We are called to intercede to the God who answers with the fire of repentance and rain of renewal from His Holy Spirit on Cape Cod. The pulling down of the strongholds of satan combined with prayer for revival will be powerful and effective on Cape Cod.
Pastor Stephen Russell then led us in a time of prayer. The pastors in attendance led the first part of the corporate prayer pulling down the strongholds on Cape Cod keeping people from encountering the reality of God's presence. Then we broke into smaller groups to pray for a release of God's people for the work of evangelism and the move of the Holy Spirit to bring people into a relationship with Christ.
We were invited to the next Glory of God prayer on February 28th hosted by Faith Assembly in Hyannis (Pastor Steve Hawley), https://www.hyannisag.com.
I closed our time together with a prayer of blessings. Let 's continue to press into prayer for God to move on Cape Cod.
Pastor Glenn Stone
back