Report on the July GOGCC Prayer Meeting at Calvary Chapel
by Seth Campeau
on July 30, 2019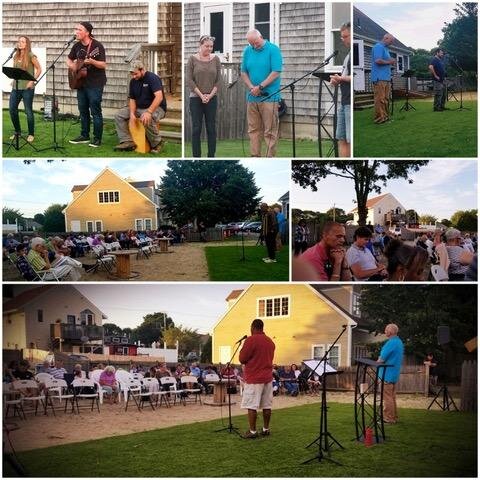 Family of God,
It was so nice having the extended family of God at the Calvary Chapel Yarmouth location last week. With a family of diversity like this we can reach so many people groups on Cape and beyond!
I loved Wayne's story (from Mashpee Baptist) about being lost looking for our church, then looking across Rt28 and seeing 100 hands raised high, and said, "That's the place!"
We gather and pray for a purpose, to seek God, His face, and His will. I firmly believe that the Spirit of God is moving the church to GO, seek the lost, that we would take church to our everyday lives. Be everyday missionaries.
Living our lives with a "SENT" understanding, that each moment here on earth we are the deliverers of God's love, will move us to BE THE GOSPEL in our every day communities.
For you see, Jesus said in John 20:21 "Peace be with you.
As the Father has sent me, even so I am sending you
." 22 And when he had said this, he breathed on them and said to them, "Receive the Holy Spirit.
So family, you have been sent by the Commander in Chief of the
entire
universe, and filled with His Spirit and empowered by His Gospel News. Jesus has even gone before us. Let us continue to pray the Lord prepares the way, gets ready the hearts of those we will encounter, that they would be saved!!
Pastor Seth Campeau
Calvary Chapel Yarmouth
back