Report on the July GOGCC Prayer Meeting at Chapel on the Pond
by David McCollough
on July 28, 2016
Dear brothers and sisters in Christ,
We had a wonderful meeting in North Truro at the Chapel on the Pond last night. Many pastors from around the Cape were present, and we enjoyed a stirring of prayer in our midst.
The message was from 2 Cor. 3-4, where Paul contrasts the glory of the Old Covenant with the surpassing glory of the ministry of the Spirit under the New Covenant. We were exhorted to experience the transforming glory of God in prayer as we behold the glory of God in the face of Jesus Christ. This beautiful work of the Spirit calls us, in our beholding, to yield to the Spirit, to give our time to prayer, and to give our attention to God's glory.
Let us, therefore, Pray Up into God's Glory, Pray Down God's Glory on Our People, and then Pray Through with Our People for the Lost.
Blessings in Christ,
David J. McCollough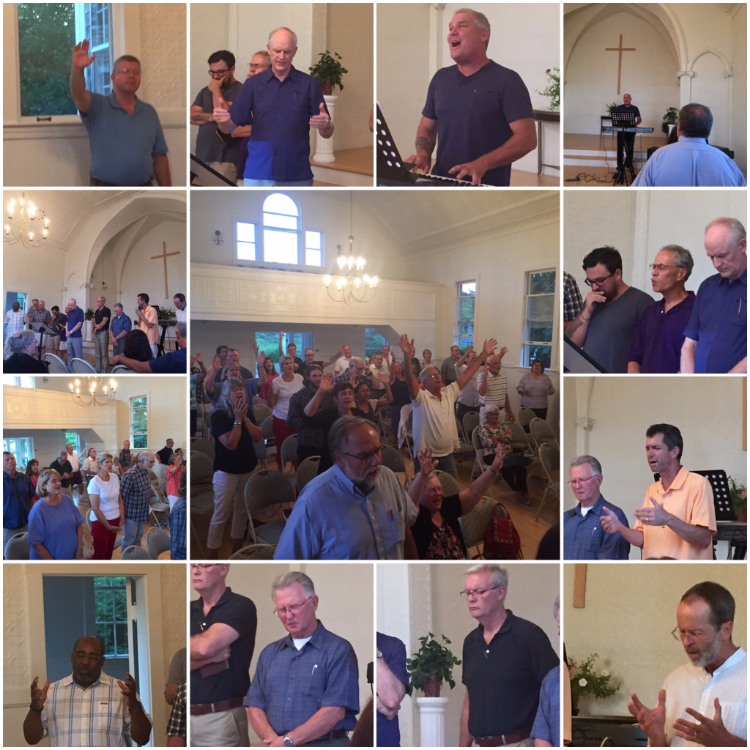 --
back