Report on the June GOGCC Prayer Meeting at Cape Cod Bible Alliance
by Steve Trudel
on June 29, 2018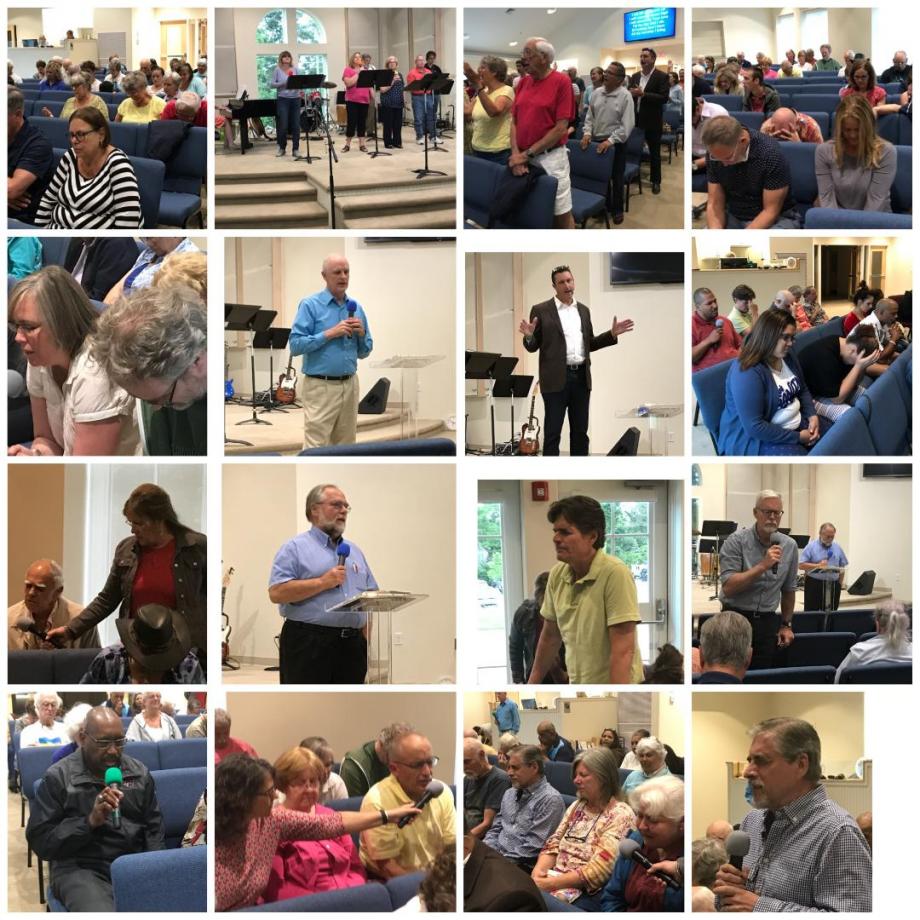 Brothers and sisters,
Last evening was a wonderful time of worship and prayer at Cape Cod Bibe Alliance Church as churches from around the Cape gathered together in the name of our Lord Jesus Christ. The Holy Spirit was present, the Son was exalted and our Father was glorified. What a privelge, what a joy to come together in unity to sing praisess to His name, to hear from His word, and to turn to him with fervant prayer. The joy was only magnified as we recognized the diverse expression of His body as 17 area churches were represented. Making up this ecclectic gathering of failthful pilgrims were members from - Mashpee Baptist Church, Christ Chapel, Marstons Mills Community Church, South Chatham Community Church, Cape Cod Bible Alliance, New Road, Calvary Chapel, New Life Christian Center, St. Joan of Arc Roman Catholic Church, Mid-Cape Worship Center, Presbyterian Church of Cape Cod, Cape Cod Church, Redemption Rock, Grace Chapel AG, Covenant Community Church, Anglican Church of the Resurrection, and First Baptist Church of Pocasset.
I am grateful to the Lord for His kindness in giving us this time together to enjoy each other and most of all to enjoy Him together.
Yours in Christ,
Pastor Steve
Please consider joining us at our next time of worsip and prayer on 7/25 at Osterville Baptist Church. http://www.osterrvillebaptist.com
back