Report on the May GOGCC Prayer Meeting at Osterville Baptist Church
by Rob Wheeler
on May 30, 2016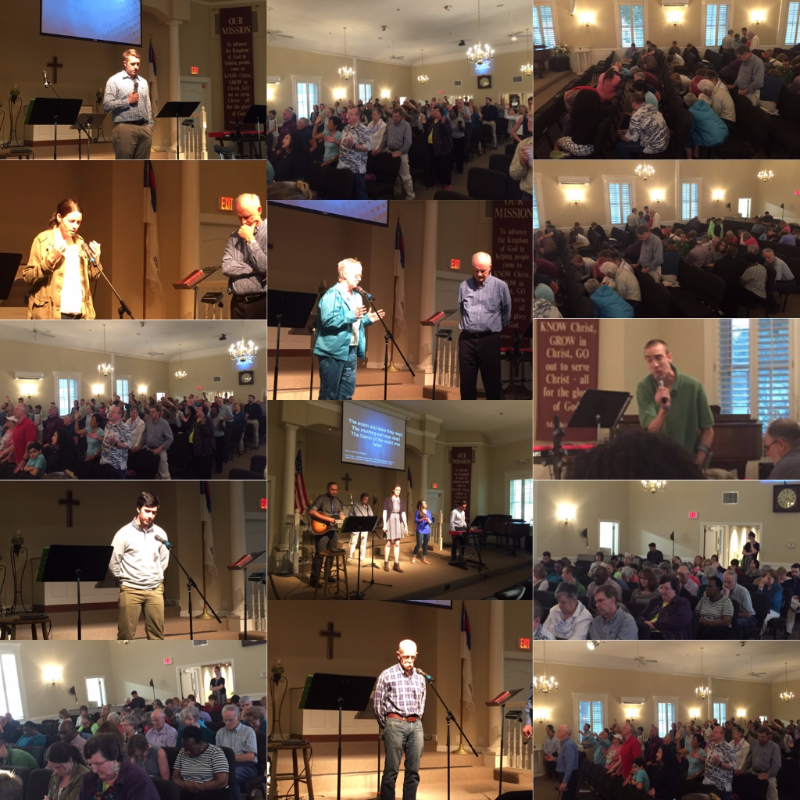 Dear Glory of God on Cape Cod Prayer Network,
We desire to see God's glory on Cape Cod!
This past Wednesday, we gathered at Osterville Baptist Church to cry out with one voice for God Almighty to bring revival upon this spiritually desolate Cape. The night was a powerful night of worship. Men and women from various backgrounds and ages came to lift one voice before our great God and Savior. We sang songs of exultation because we believe that gospel is powerful. We read a statement of unity because we believe the God is calling us to stand in the gap as one.
Our dear brother, Mamdouh, reemphasized the vision of the movement, which then led to a time in the Word. In the Word, we explored Col. 4:2-4 through the lens of an analogy. Just as sleep does not come from the power of will, neither does revival. Rather, either only come to us as we strike the posture and rhythm that leave us open to receive them. In the case of revival, the posture is praying together and the rhythm is a concerted and consistent effort to do so.
After looking at the Word, we prayed in three sections: (1) we prayed in response to the Word; (2) we praised God for the various ministries of the Holy Spirit in small grounds; and (3) finally, our young leaders came forward and prayed for this movement to continue.
God is working in our midst. We were blessed to pray with some sisters who drove all the way down from Danvers, MA because they had heard of these prayer meetings! What a blessing!
Please enjoy the collage of pictures below!
May God bring revival in our own day!
Rob Wheeler
Senior Pastor
Osterville Baptist Church
back