Report on the November GOGCC Prayer Meeting at Forestdale Church
by Bruce Hanlon
on November 29, 2018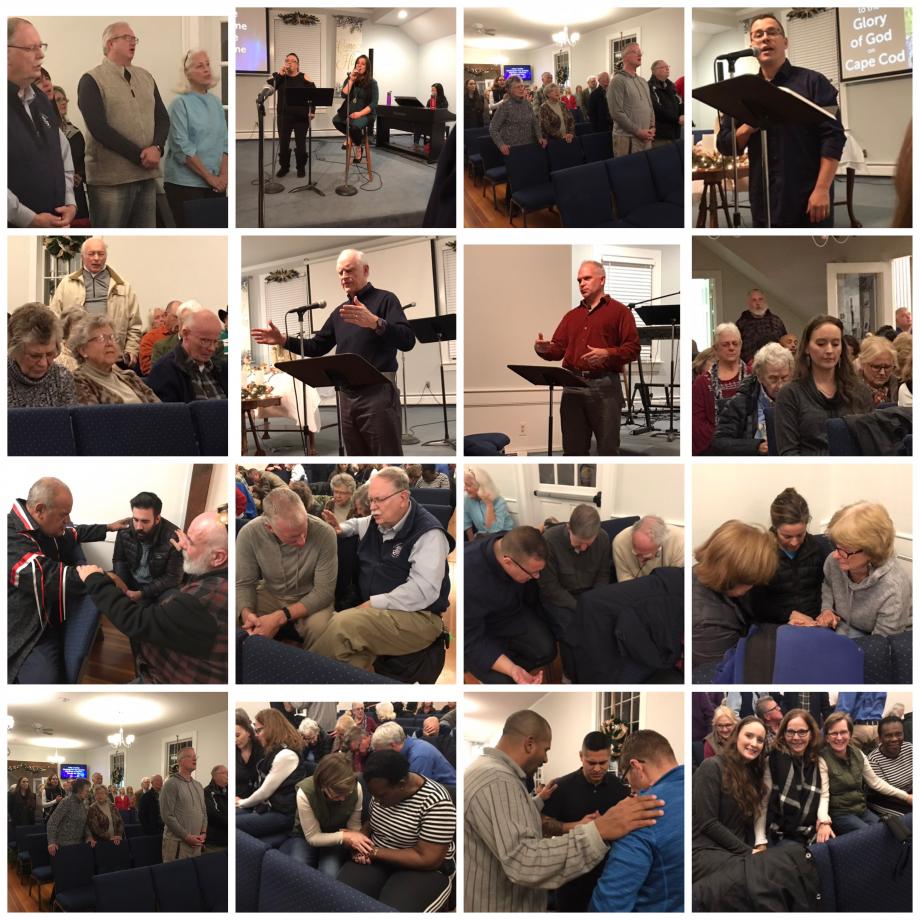 What a beautiful gathering last night as Christians of different races, backgrounds, age-groups, and denominations came together for the purpose of seeking God's face on behalf of ourselves, our churches, and our communities.
Forestdale Church is not a huge building by any means, but the incredible sound of heart-felt worship raised in a spirit of unity was very powerful. In our times of corporate praise and in our times of supplication before the Lord, we sensed God's pleasure from beginning to end.
We looked to Exodus 33 at the beginning of our time just to reflect on the beautiful prayer of Moses as he petitioned God by saying, "If Your presence does not go with us, do not send us up from here." In Moses's perspective, life with God in the wilderness was a better option than life without Him in the Promised Land. The question was asked: "Do we crave the presence of God even more than the blessings of God?"
The remainder of our time in Exodus 33 was spent thinking about the glory of God. Moses asks the Lord to see His glory but God's response was that, if Moses wanted to continue living, he would not be able to see God's face. In the passage the Hebrew word for "presence" and "face" are used interchangeably. The beauty of it is this: what Moses needed to be shielded from seeing directly, we are invited to embrace in Jesus. Where Moses saw the back of God, in Jesus, we see Him face to face. In fact, Jesus Himself prayed in John 17:24, "Father, I desire that they also, ... may be with me where I am, to see my glory..."
The concluding challenge leading into our prayer time was from Hebrews 12:2 "Let us fix our eyes on Jesus, the author and perfecter of our faith..." We used this to propel us into our time of prayer that the face of God might be seen and the glory of God made known across Cape Cod.
Please Remember - there will be
no Glory of God on Cape Cod prayer gathering for the month of December
......
INSTEAD
,
plan to join us at the Cape Cod Mall on Sunday afternoon, December 9th for an hour of singing from 2:00 to 3:00 pm. Meet inside the mall in front of Macy's
.
May the light, joy, and hope of Emmanuel consume your Christmas season.
By Grace,
Bruce Hanlon
Forestdale Church
back