Report on the November GOGCC Prayer Meeting at Redemption Rock Church
by Mike Pratt
on November 17, 2017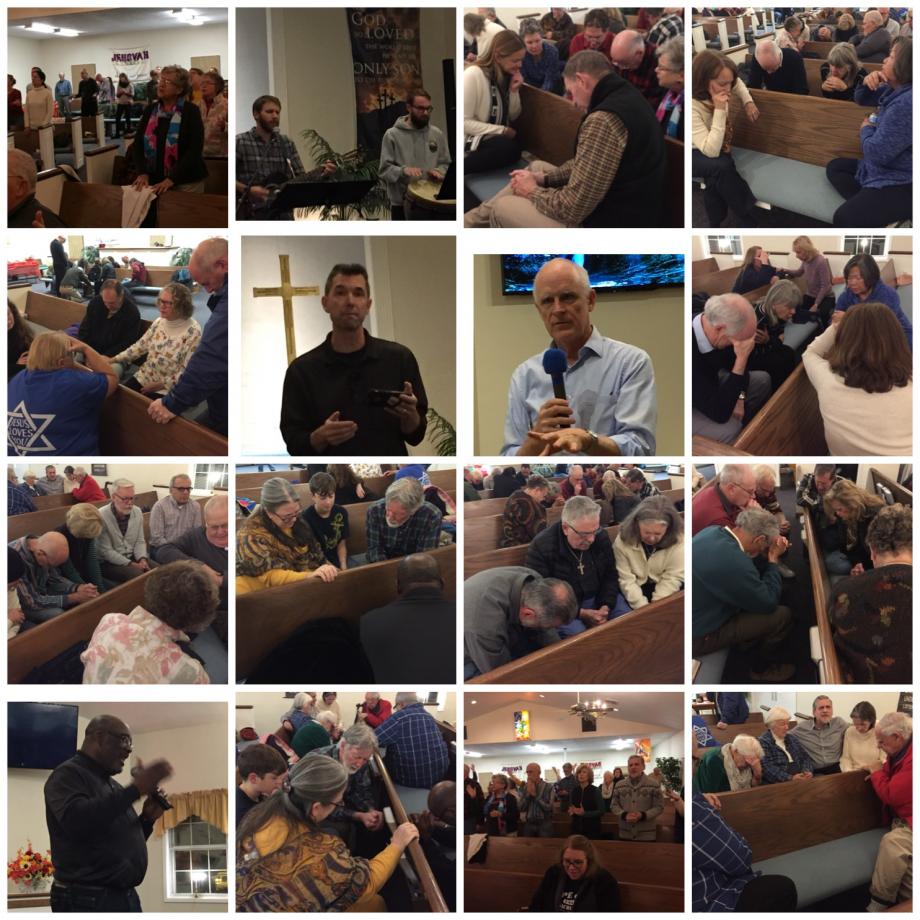 Hello!
It was such an honor to gather with everyone as we banded together to worship the King of kings and the Lord of lords! Thank you so much for joining us at the monthly Glory of God on Cape Cod Prayer meeting Wednesday night at Redemption Rock Church of Cape Cod!
Remember, prayer is the lifeblood of the Body of Christ and Jesus, the risen and reigning Christ, call His people to petition Him for victory.
From Acts 4:23-31 we realize that prayer is…
· THE ESSENCE OF OUR INTIMACY WITH GOD
· THE CHANNEL OF OUR STRENGTH
· THE EQUIPMENT OF OUR WARFARE
The next Glory of God on Cape Cod prayer meeting is on December 13 at Mid-Cape Worship Center.
God bless you as you follow the Lord's leading this week.
Pastor Mike Pratt
back