Report on the September GOGCC Prayer Meeting at IPR Cape Cod Church
by Marcelo Franco
on October 23, 2018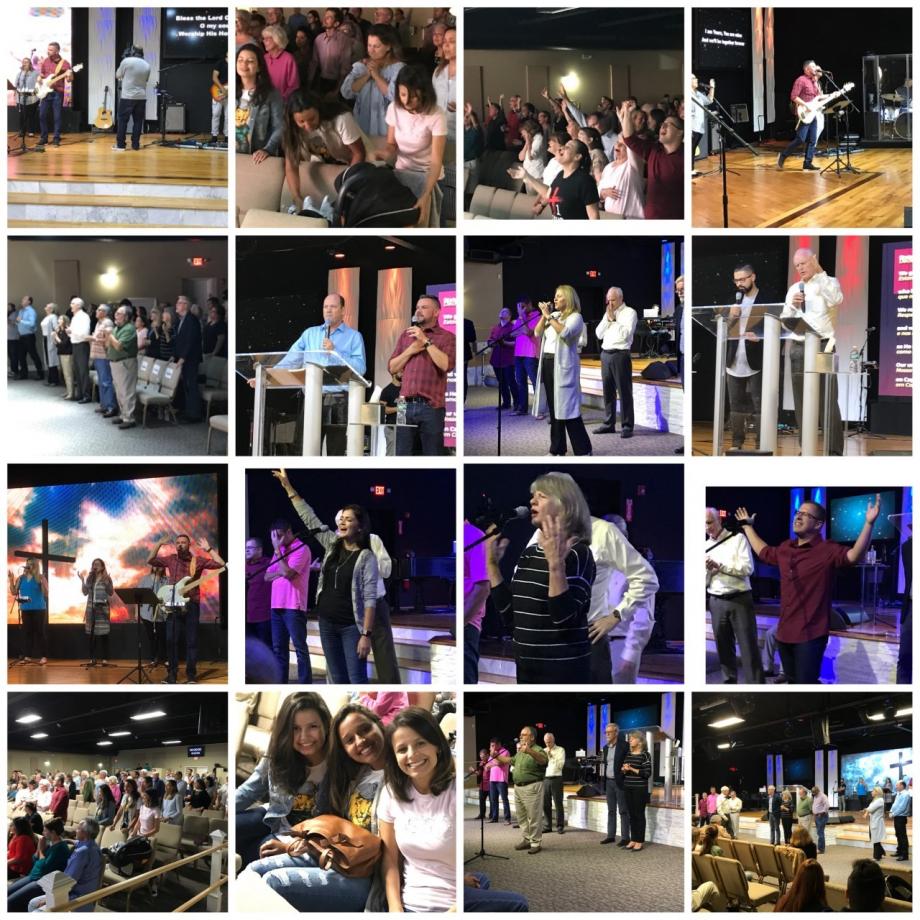 Dear beloved in Christ;

On September 26, at 7pm we hosted the GOGCC meeting. It was such a great joy and privilege to us! Many churches of different denominations were present in an atmosphere of great fellowship and freedom. It was beautiful to see people from different nations and denominations together worshiping the Lord as one body.

The Word of the Lord declares on Psalms 133: 1:
"Behold, how good and pleasant it is when brothers dwell in unity!"
We, the church of the Lord—coming together as one—assembled in a place filled with the moving of the Holy Spirit of God.
Several pastors rose in intercession for Cape Cod, for our families, youth, children and for the Lord's revival through his church.
The IPR Worship Ministry broke the heavens open with worship that led all those present into experiencing the presence of God even deeper.
We strongly believe that God is stirring up something new on Cape Cod through the unity of his church. It is visible that He is uniting generations to establish His Kingdom in this place.
Pastor Marcelo Pretti brought a powerful Word in Haggai about the people of Israel, which had forgotten to build the House of the Lord, while they were very concerned about their own homes. It was a Word to awaken and position the Lord's church for what He is doing in these days.
At the end of the meeting we had the opportunity to show a video documentary on the Buck Family, where many churches came together to help them in a time they endured great hardship. It was also on that day that our brother, Ben Buck, rested in the Lord. All those present were able to pray and cover with love the Buck family.
We closed the night in such a great atmosphere of love, communion, and the Presence of God that many people did not want to leave that atmosphere of glory.
We would like to invite and encourage the Lord's church to be together at the next GOGCC meeting to be held on 10/24 at the Redemption Rock Church in Chatham:
http://www.redemptionrock.net/

Pastor Marcelo Franco

back