Report on the September GOGCC Prayer Meeting at Lighthouse Christian Fellowship
by Mike Allen
on October 2, 2016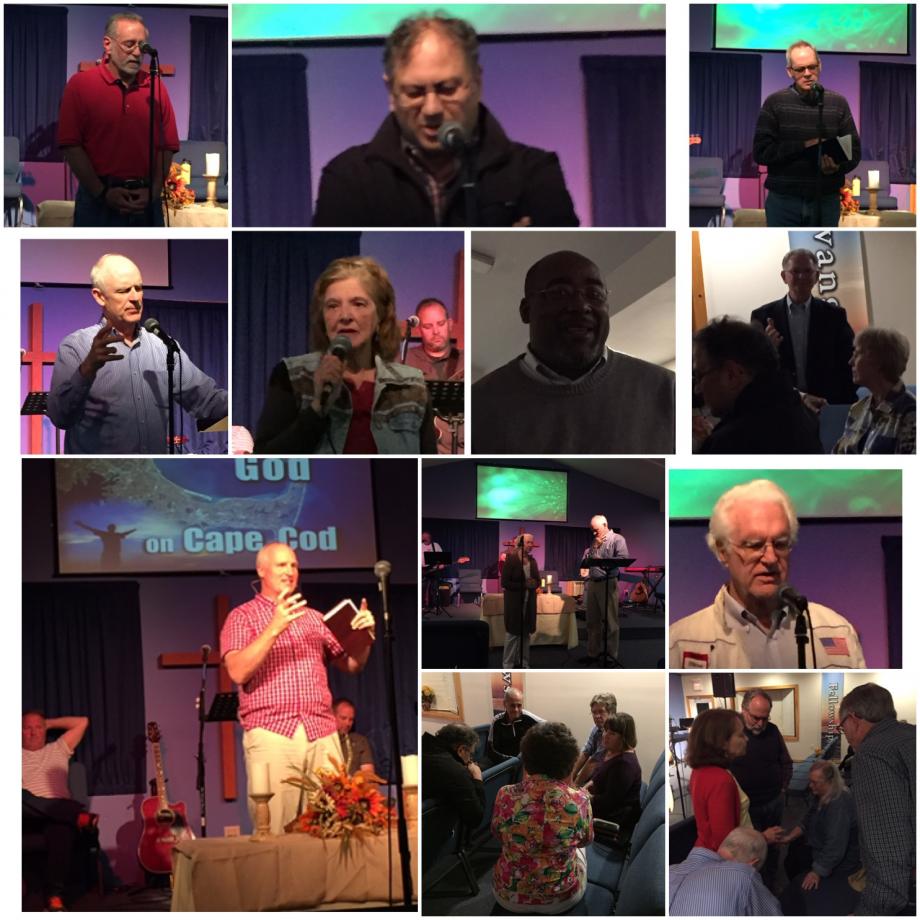 Beloved brothers and sisters,
I want to thank you for a great night of fervent prayer at last night's Glory of God on Cape Cod prayer event. Following heart-felt worship time I gave a brief exhortation to be "Hungry for God" as taken from Matthew 5:6. We followed with a wonderful time of prayer and then spontaneous thanks to God for the many ways He "satisfies" our souls and lives. It was so touching to see hearts so hungry for God and so grateful for His amazing provision. Our small group prayer time was intently focused on God receiving the glory and the lost coming to know His great magnificence. We ended with wonderful prayers from the audience that included total surrender, humility, and dependence upon our Lord and Savior.
Thank you for your great love for the Lord and love for His church across the Cape. Continue praying for your sister churches across our region that God's power and grace would flow through in abundance.
Our next Glory of God on Cape Cod prayer event will be at Redemption Rock in Chatham, MA on Wednesday, October 26th from 6:30-8pm.
Next Meeting: Redemption Rock
195 Meeting House Rd, South Chatham, MA 02659 t. (508) 432-8022
Thank you and may God's glory flow in and through your life!
Blessed be His name,
Pastor Mike Allen
Lighthouse Christian Fellowship
Sandwich, MA
back