Report on the Special GOGCC Prayer Meeting with Dr.Paul Jehle
by Myron Heckman
on September 28, 2017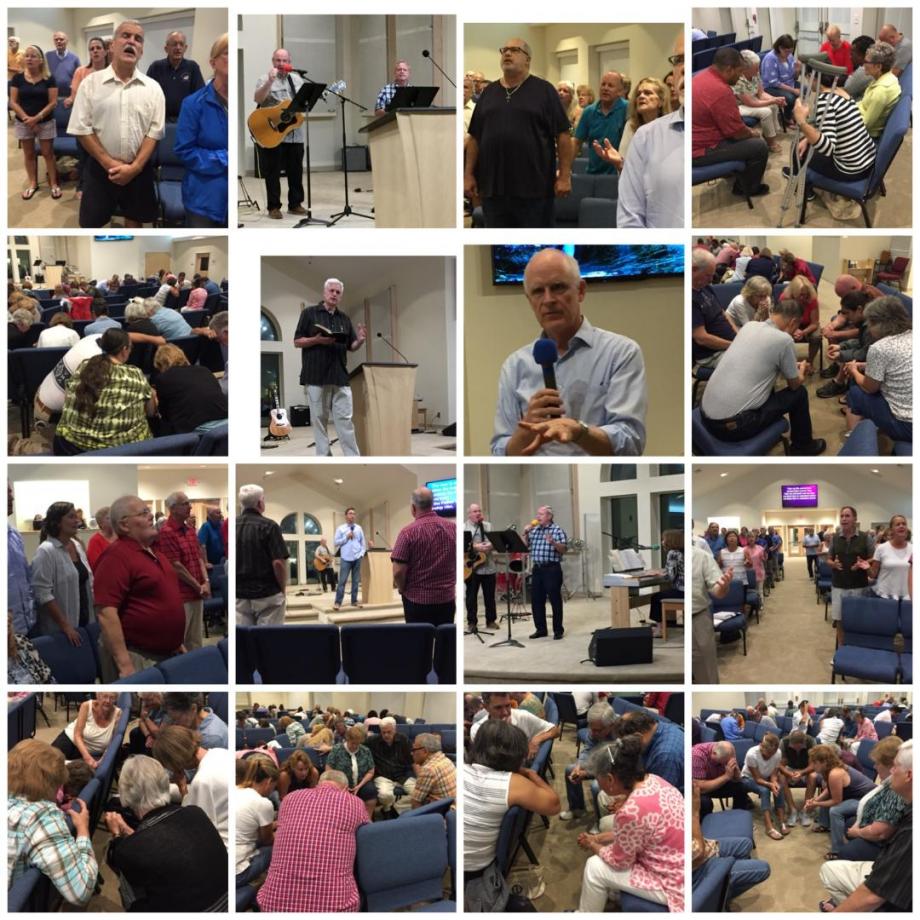 Report for Wednesday, September 27
Cape Cod Bible Alliance Church, Brewster
After the congregation sang a heartfelt "The Lord's Prayer", Mamdouh Riad reviewed briefly the GGOCC history of praying together for revival. We continue to pray in the movement that began 13 years ago.
Rev Paul Jehle of the New Testament Church in Plymouth spoke on "The Daniel Model of Intercession."Daniel had lived in liberty and then captivity. In liberty our call is to pray for protection of our liberty, life, and property. In captivity, our prayer is to maintain a faithful witness and serve our captors (think of Daniel in a succession of kings' courts). Pastor Jehle observed that our years of prayer has seen Pastors come together to support one another.
We broke into sixteen small groups of 4 – 12 and the prayers of God's people filled the sanctuary. "My house shall be called a house of prayer," Jesus said, and it certainly was Wednesday evening.
Our next prayer gathering is at Calvary Chapel, 10 Jan Sebastian Way, Sandwich (south of Exit 2)

Wednesday, October 25, 6:30 pm

Myron Heckman
back