Save the Date: Special GOGCC With Dr. Seong Hyun Park on March 28th
by The GOGCC Team
on January 9, 2018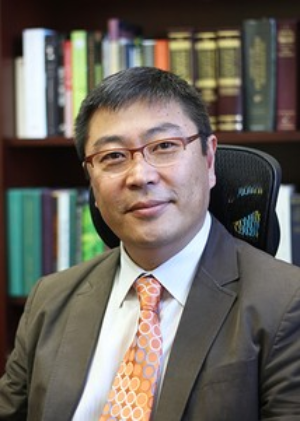 Special GOGCC Meeting with Dr. Seong Hyun Park
Lessons From the Korean Revival
March 28, 2018
Christ Chapel
1200 Old Stage Road
Centerville, MA 02632
6:30 - 8 pm
Much like we have been praying for revival/ an outpouring of the Holy Spirit on Cape Cod, a little more than a hundred years ago, a small group of believers were praying for an outpouring of the Holy Spirit on Korea. God responded, and a massive revival swept the entire Korean penninsila, which resluted in a radical transformation of the spiritual climate of the entire region, with multitudes coming to Christ.

Dr. Seong Hyun Park, Assistant Professor of Old Testament at Gordon-Conwell Theological Seminary and Dean of the Boston campus, will be sharing on the Korean revival at our monthly GOGCC prayer meeting in March. Some of us on the GOGCC leadership team had a chance to meet and hear Dr. Park share on this subject, and we found it to be an exceptional, very encouraging talk. Dr. Park's family is from Korea, he grew up in Paraguay, was educated in Israel and has a PhD from Harvard Universty. Not only is Dr. Park excellent academically and theologically, but he also has prophetic insight and understanding of revival history. He is an outstanding speaker.

Here is Dr. Park's full bio:

http://www.gordonconwell.edu/academics/view-faculty-member.cfm?faculty_id=57830&grp_id=8946

That evening we will modify our usual prayer meeting format to give more time to the message, while still praising in song and praying. We're letting you know the date early, and we encourage you to make special note of the date and be with us for that evening.


So, Mark your calendars and plan to join us us March 28th at Christ Chapel!
In the meantime, join us Wednesday January 24th at First Baptist Church of Pocasset, for a time of united prayer!

Blessings,

The Glory of God on Cape Cod team

A Call to United Prayer for Revival (1 min 49 sec video):

https://www.youtube.com/watch?v=G2ymwKCDEY0





back