Watch Segments of the 9/29/13 One Heart Service on the Hyannis Village Green!
by The Glory of God on Cape Cod Team
on April 23, 2014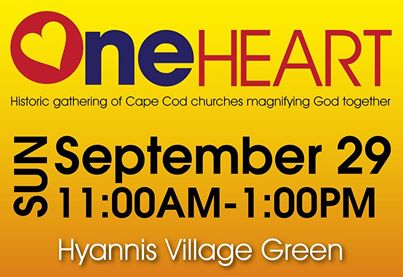 On September 29, 2013, 15 Cape churches held a combined Sunday morning service together in public at the Hyannis Village Green.

Watch segments of this gathering here:

https://www.youtube.com/watch?v=Ckc05XSBveA


Join us May 10 for a United Night of Worship and Prayer at Barnstable High School! 23 Cape churches involved! You can indicate your attendence and invite your friends on the Facebook event page below:

https://www.facebook.com/events/1450447545191194/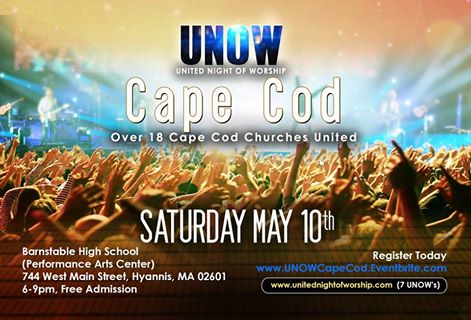 Looking forward to seeing you!
The Glory of God on Cape Cod team
back