Next Sunday 10/4/2020: Exalt the Lord: Outdoor Worship and Prayer Afternoon at Drummer Boy Park 2-4 pm
by The GOGOCC Team
on September 29, 2020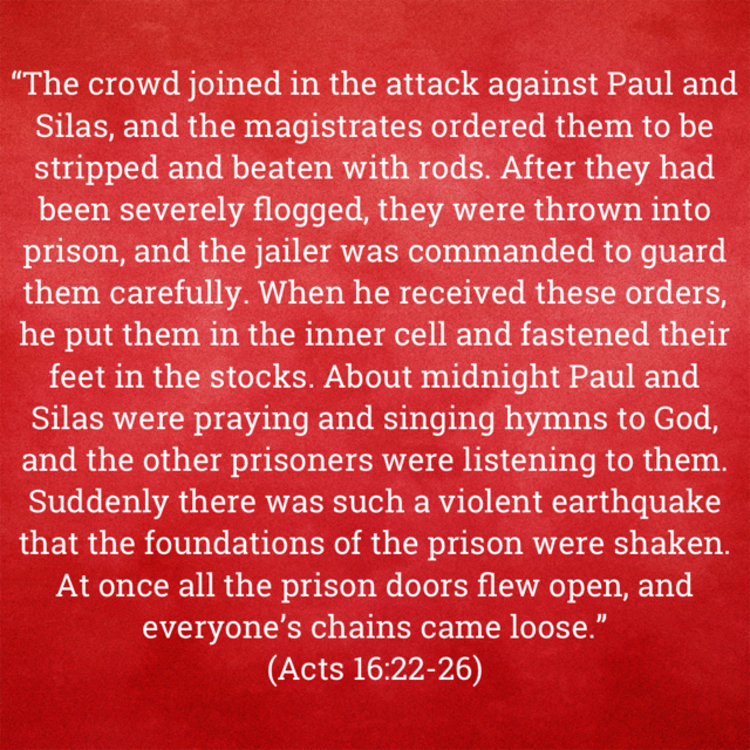 Dear brothers and sisters in Christ,
We wanted to update you on an an unusual and special opportunity that the Lord opened for us as as the regional Church of Cape Cod!
The GOGCC pastors and leaders had an outdoor meeting on Wednesday 9/16/20 which was a very encouraging meeting with a rich time of listening to one another and praying together. At that meeting, Casey Hodges, a young leader on the Cape from New Life Christian Center, was stirred to share with us something he has been burdened with for some time: To have a public united worship and prayer gathering, declaring the goodness of God in these troubled times when people are gripped by fear, and facing various sorts of hardships and uncertainty. Steve Trudel, pastor of Cape Cod Bible Alliance (CCBAC), suggested that their church has a great relationship with the town of Brewster, and we should consider trying Drummer Boy Park, right on Rout e 6A.
A brother and friend at CCBAC, Buster Waters who has connections with the town, contacted them to apply for a permit the following day. They adamantly refused, saying we can't have a meeting with more than 50 people.
It seemed that the door had closed on the idea until last Wednesday 9/23/20, when unsolicited, the town administrator contacted Buster and told him that he took it upon himself to organize a special meeting to discuss this proposal, talked to all town department heads, emailed him an application for the event and told him to apply for a permit.
We filled the application that day, the town had a special meeting the following day, Thursday 9/24/20 to discuss this and they approved the event! Furthermore, they postponed scheduled maintenance work for which they were going to close the park next weekend, in order to let us hold this event! They sent us a list of conditions to comply with. (see below)
"The king's heart is in the hand of the Lord, Like the rivers of water; He turns it wherever He wishes." (Proverbs 21:1)
Despite the short notice, this is an incredible opportunity for the body of Christ to come together in a united worship and prayer service, shining the light of Christ in the public square, and declaring the goodness of God! There will be no preaching at this service, just worship and prayer!
Above are pictures of where the event will take place next Sunday. The weather is expected to be beautiful! Imagine filling the park with the people of God on Cape Cod worshiping, praying and declaring, our God reigns!
The essence of this meeting is us as the people of God declaring the goodness of God, exalting Him and worshiping Him for who He is, declaring His sovereignty over all things!

While the world around us is gripped in fear, we should not be afraid, but rather let our worship, faith and lack of fear shine the light of Christ to the world around us!
The theme of this meeting is from
Acts 16:22-25
: Paul and Silas were worshiping and praising God
in prison
after being
beaten up
and
jailed
. Their eyes are not on their prison or their wounds, but
on the Lord
who is worthy of worship. That
drastically
changed the atmosphere in that prison! The presence of God in that prison broke chains. Not just
their
chains, but the chains of the people around them!
There will be no sermon at this gathering. We will worship and exalt the Lord together, lifting up His name on Cape Cod, and several pastors will be leading us in prayer from Scriptures as we join in agreement. There will be opportunity for the people in attendence to pray together as well.
The following are the town's requirements for us to hold this meeting. Let us be good citizens, good Christian witnesses and comply with the town's requirements, please.
From the towon of Brewster Health Department:
At a minimum, the organizers should self-certify that the following information has been established for the event:
1. A plan for the event that meets the guidance and protocols outlined in www.mass.gov/doc/sector-specific-w orkplace-safety-standards-phase-iii-step-1-for-places-of-worship-to-address/download.
2. A registration list for all attendees should be established and maintained for identification of close contacts in the event of a positive COVID19 attendee.
3. Attendees should be provided with clear instructions prior to the event with regards to mandatory face coverings (except when exempt per state protocols) and proper social distancing during the event.
4. One way travel paths should be established and encouraged throughout the event.
5. In the event that an attendee develops symptoms or tests positive for COVID19 either on the day of the event or within two days after the event, the Brewster Health Department shall be notified immediately. Attendees should be reminded to not attend the event if they are feeling ill or exhibiting COVID19 symptoms.
Due to the large number of proposed attendees at this event, the Health Department strongly encourages strict enforcement by the event organizers of the guidelines and protocols established in the Sector Specific Workplace Safety Standards.
Click below to register for this event:
https://www.eventbrite.com/e/exalt-the-lord-gogcc-worship-and-prayer-afternoon-at-drummer-boy-park-tickets-123102026475
Bring your own lawn chair, bottle of water, facemask, and hand sanitizer.
We look forward to seeing you there!
The Glory of God on Cape Cod team
back