Report on the March GOGCC Prayer Meeting at New Life Ministries International Church
by Donovan Kerr
on March 28, 2019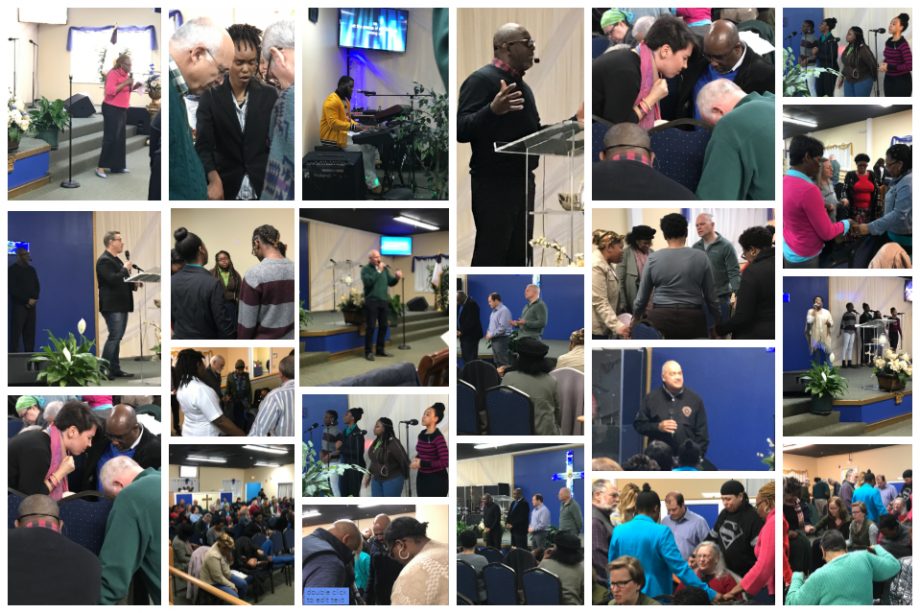 Last night's Glory of God gathering at New Life was truly a blessing. It was one that you could sense the tangible presence of the Holy Spirit among His people.

From the introduction by Sandra Morris to the Youth Praise Team, the prayers. Oh, we could feel the Glory Cloud of His presence endorsing this God ordained event (the Glory of God Monthly Prayer Meeting) from the beginning to the end.

As I shared in my message to the gathering from Acts 4: 23-32 under the topic "A CHURCH UNITED IN PRAYER IS A POWERFUL FORCE TO RECKON WITH." That the "Ekklisia" (the called out ones of God), MUST function and operate with the CONVICTION that when WE pray according to the will of our heavenly Father, that heaven will respond.

His response will serve as:

1. A SOURCE OF ENCOURAGEMENT: Because the Apostles did not pray, Lord let us go away from our work, now that it has become dangerous, but Lord, give us the grace to go on steadfastly in our work, and not to fear the face of man. Those who desire Divine aid and encouragement, may depend upon having them, and they must go forth, and go on, in the strength of our Lord God.

2. His response will serve as A SOURCE OF ESTABLISHMENT: That although things around us might be shaken, the church of God and our faith in God might be established and unshaken, because God sends His presence to give such assurance. Amen! Let us keep praying until the Rain of Revival is released upon us. Shalom, Until we meet again.


Bishop Donovan & The New Life Ministries International Family.
back