Report on the September GOGCC Prayer Meeting at Redemption Rock Church
by Mike Pratt
on September 26, 2019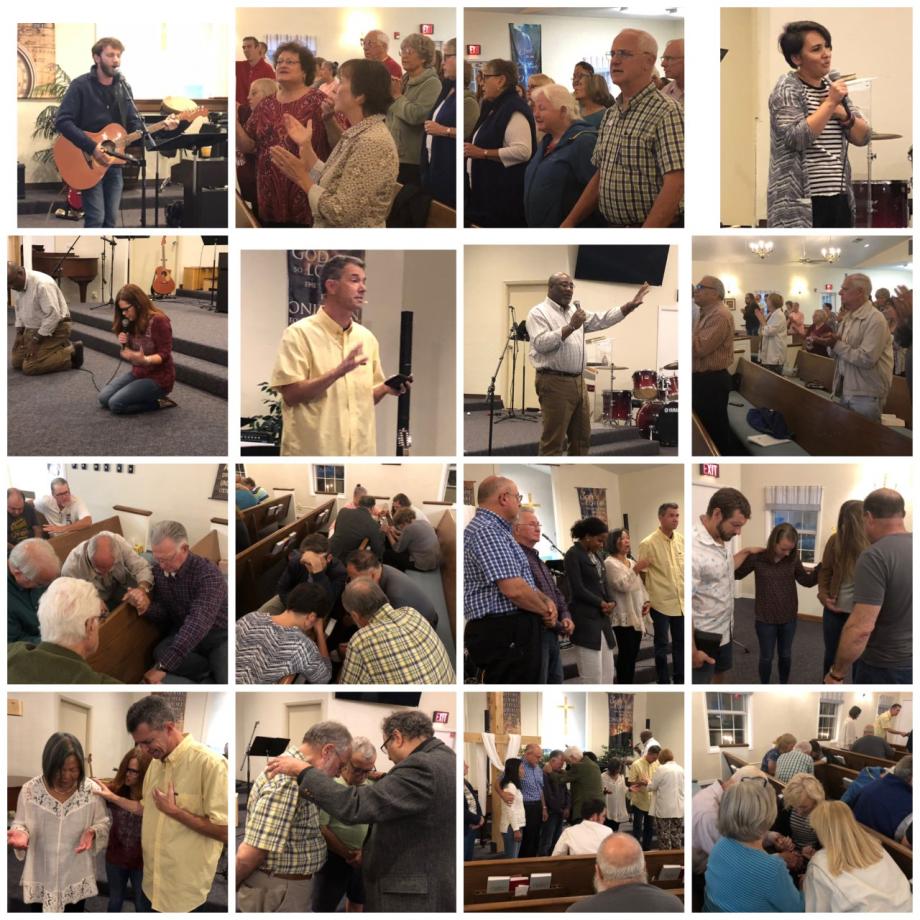 Praise be to God and to the Lamb!
I praise God for each of you who joined us last night at the September Glory of God on Cape Cod prayer meeting at Redemption Rock Church! What an amazing night of prayer, worship and the Word!
During my short message I reminded each of us who are followers of Jesus that discipleship is a absolute necessity as we begin to see revival roll across Cape Cod! There's a difference between corporate discipleship and personal discipleship. And, often we neglect personal discipleship to the detriment of the Kingdom of God! It is absolutely imperative that we engage in personal discipleship with the newborn Christians who come to Christ during the revival. Otherwise we're neglecting what Jesus commanded us to do in Matthew 28! I found an excellent resource for personal discipleship if your church needs a systematic and biblically based discipleship process. Check out www.Disciple-Maker.org. If you have any questions about this excellent tool, please reply to this email and ask. I pray that what I told you last night at the prayer meeting helps you to see Life-to-Life Disciple-Making (Personal Discipleship) is so critical to churches that are serious about successfully fulfilling the Great Commission.
Remember, the next Glory of God on Cape Cod monthly Prayer Meeting is on October 16 at Cape Cod Church in Falmouth http://capecodchurch.com/. Please remember that the October meeting will be on the third Wednesday of the month rather than the usual fourth Wednesday.
I look forward to seeing you at the October GGCC Prayer Meeting and I pray you will endeavor to "go and make disciples" between now and then!
In His service,
Mike Pratt
Pastor
back